Job Location:
Mumbai
New Delhi
Principal / Senior Principal
Career Path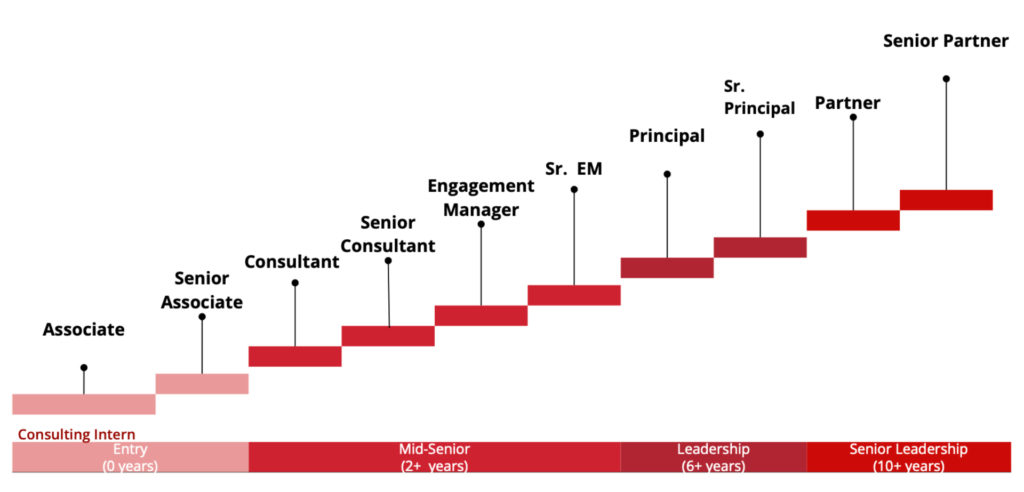 Role in a snapshot
As a Principal/Senior Principal in BOD's management consulting practice, you would be required to work with teams in resolving strategic business problems of high growth impact (HGI) enterprises. High growth impact enterprises are the ones who are driven for extraordinary growth and are also deeply passionate about how that growth impacts their people, community, environment, partners and customers. Your work will directly impact such organizations in unlocking their growth potential and redefining their success story.
Through this journey, you will get to understand the intricacies of building a successful brand. You will be building and leading client relationships independently and will be expected to oversee project delivery and communication between internal and client teams. You will be responsible for leveraging data and your experience to develop innovative strategic recommendations, generating specific industry & company insights.
We are looking for sharp candidates who can generate business, work with senior executives, develop novel solutions, and collaborate with clients and internal team to solve their strategic issues through our strategic design and execution practices.
To know more about our practices, please follow the link: https://bod.consulting/
Know what we do and how we do it
BOD is a management consulting firm that partners with leaders to help them build organizations they are truly proud of. We solve their most pressing business challenges, unlock value creation and implement transformative solutions to help them grow meaningfully and compete sustainably.
Our clients are ambitious and driven. They bring us on board when they seek clarity amidst several conflicting choices. They expect us to create new knowledge and breakthroughs for them. They also expect us to work alongside their teams, helping them execute efficiently.
BOD promotes the idea of building High Growth Impact (HGI) organisations – companies which are growing rapidly but also aim to leave behind a trail of positive impact. This is only possible if our clients build their organisations inside out and are not merely driven by lag metrics such as sales, profits and valuations. One of our biggest contributions to the industry has been to drive this internal growth mindset.
At BOD, we use our minds to reason, analyse and divide but also use our hearts to craft solutions that unite and bring more balance to the way our clients work and succeed. We follow the same philosophy inside our firm, which reflects in our work culture and environment.
Assess if we are the right fit for you
You are a self starter who is able to empathise with client requirements and their business context with some guidance and direction. You can conduct primary and secondary research in an unknown industry to meet the project requirements. You enjoy learning to solve business problems through grassroot level thinking.
You are quality conscious and pay attention to the little details that matter in creating the difference between above average and extraordinary outputs. You are process conscious in how you get the work done. You are willing to work with your project leaders to create new knowledge through research and application. This is one of the primary reasons why our clients bring us on board to work on their most exciting challenges and opportunities.
You are a passionate learner, who can quickly ramp up on new projects, through research, and by asking relevant questions. You are enthusiastic and attentive, making you go one step beyond to clearly understand project priorities, and work towards goals, with guidance from the project leader. You can be relied upon fully by both the BODians working with you as well as the client teams to be thorough, fair and honest at work.
In all likelihood, you will be able to do the above things with ease if you have experienced curiosity and demonstrated a practical mindset in your internship projects, courses and assignments. You like to understand the rationale behind decisions and are willing to help clients make solid business decisions backed by data and logical reasoning.
As a Principal/Sr Principal, you will work in cross functional teams with designers, consultants, content writers, developers, client teams and more. You will be expected to handle multiple touchpoints with client and internal team, and ensure smooth delivery of projects with a focus on client retention. The work you do will require you to possess and develop your skills in the following – Business Presentation, First Principles, Data Mindset, Design Thinking, relationship management, communication and people management.
You are flexible working in a hybrid environment (virtual, office or client side) depending on what is necessary to meet your project goals. You are comfortable travelling for client meetings anywhere in India or outside.
You leverage your emotional intelligence to navigate ambiguous client and project situations. You are effective at multitasking, time management & are able to balance high impact delivery on 3-7 projects simultaneously.
Why should you consider us?
BOD could be the big chance that you are looking for. Here, we believe in giving the right talent a chance to deliver and realize their full potential.
Do you believe that in order to do great quality work and make a meaningful contribution, you don't need to constantly hustle, work endless days and nights, and manage organisational politics to navigate your growth? We are just like you. We are a firm with a firm belief that you don't have to sacrifice your health for work, or compromise with your personal integrity to grow or constantly act like a hustler to prove your worth. At BOD, we enjoy our work. We like to work calmly. We select clients and projects that allow us to thrive and contribute without creating high pressure situations every now and then.
Are you ready to lead your own projects, but find yourself stuck in an hierarchy that values age & number of years of work experience over your skills and talent? We are different. Show us you can lead, and we promise to give you challenging & stimulating projects to make your own.
Do you want to continuously grow as an individual and as a professional? We nurture masters who realise their full potential and can change the world around them with the help of their unique superpowers. At BOD, we appreciate and acknowledge individual growth goals, and do our best to help you become your best self at work. Together, we can capitalise on your strengths and work on your weaknesses without judgement.
Do you want to experience how great organizations are built to last? Do you want to play an integral role doing that, creating your own legacy in the process? BOD creates opportunities for you to work with some of India's finest leaders and founders, who are looking to digitize, scale or build their organizations. You can do that here without limiting yourself to working for any one company, leader or a particular industry.
Do you want to learn how to build businesses holistically, and are passionate about working on the most challenging business problems faced by leaders and founders? We offer you a chance to work on a range of projects from conceptualising business models, building inspiring brands and executing strategies that translate into success.
Does the thrill of structuring ambiguous situations to resolve complex business problems sound like your kind of thing? At BOD, we provide you with opportunities to resolve business problems with out of the box thinking, adding your unique touch as you create breakthroughs. Through this process, our senior leaders and partners are always available to help you navigate, learn and develop new skills. Similarly, you will be guiding and developing BODians who are part of your team. You will also be providing advice and guidance to the partners on how to improve client engagement and develop lasting relationships.
Do you believe in the virtue of giving back by helping build BOD as the organisation you are constantly proud of? If you like what we have created, and how we have grown, it is only because of BODians like you who have voluntarily contributed to building and nurturing the organisation. While it's not an obligation, most BODians feel excited and empowered to build BOD brick-by-brick bringing their own uniqueness to it.
Do you think work is a part of life and not the other way around? We think so too. At BOD, we believe great work can happen even while maintaining a healthy & happy personal life. With our culture centred on the lives of our people, their friends and families, we give you a supportive environment and a chance to live a full rounded life along with a great career you can be proud of. 

Assess your readiness for this role
These are some areas that we would like you to assess yourself prior to applying for this role. Our expert interview panel will also spend time with you to help us jointly assess how ready you are to take up this opportunity. Rate yourself as basic, capable or advanced on each of the competencies below. If you score yourself as advanced on at least 6 out of 10 competencies, we think you are ready to apply.
Reading and understanding financial data
Acquiring relevant information
Developing slides for storyboarding, client presentation and proposals
Data analysis using relevant frameworks and tools
Conducting focus interviews and workshops with senior clients
Presenting internally and to the client
Developing project plan/implementation roadmap
Managing a project – project communication, client management and others
Developing hypotheses and strategic recommendations
Selling projects to existing clients or developing winning proposals for inbound client opportunities

Proficiency level definitions
| | | |
| --- | --- | --- |
| Basic | Capable | Advanced |
| If you are working at a Basic level of competence you are expected to have some knowledge of the specified activity and its terminology and concepts. You will have some experience of doing the activity and will be able to carry out straightforward relevant tasks to the required standard under supervision. | If you are at a capable level of competence you will have the knowledge and experience to carry out standard relevant tasks confidently and consistently without supervision. You may even supervise others. However, you are likely to need to seek advice before carrying out more complex or non-standard tasks. | If you are working at an advanced level of competence you will have the knowledge and experience to carry out complex, specialist or non-standard tasks confidently and consistently. You will be aware of alternative approaches and can provide guidance, instruction and advice on the activity to others. You will be widely recognised as an authority, both by others in your organisation and by external peers, for the knowledge and experience you demonstrate. |
Do you have the minimum qualifications for this role?
A Tier 1 undergraduate or postgraduate diploma/degree in business studies or management is a mandatory criterion.
Work experience of atleast 6 years is preferred.
Sorry! This job has expired.