We hire talented individuals who love us as much as we love them.
We believe that it's not enough for you to be the right fit for us – we want to make sure that we're the right fit for you too. That's because our hiring process is committed to adding value not just to our business, but also to your professional journey.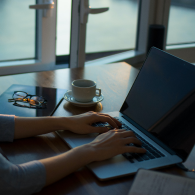 Found an exciting role? Simply share your CV here or apply directly on Explore Roles Page.

Shortlisted candidates are called for a preliminary round of interview

You'll be given a short assignment depending on your role. Make sure to impress us!

A final interview with Department Head or a Senior Partner before we officiate things.
Still have queries? This may help!
Can't wait to join our team?
Could not find what you are looking for?